Themed Gift Basket Idea To Express Appreciation
by
Kristine from Houston, Texas
"Gift Basket Business Sponsors This Appreciation Idea:"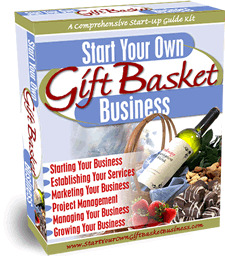 (From An Enthusiastic Gift Basket Idea Champion)
Themed Gift Baskets Show Appreciation
Holiday themed baskets and seasonal baskets based on various themes offer a wonderful gifting idea.
Individual
gift baskets
full of goodies and specialty items come in all kinds of sizes and can follow seasonal themes as well as career focused themes.
Hobby themed gift baskets and sport team gift baskets can be purchased already made or made by you.
Thank You Gift Baskets
Pastors are such giving people and their wives are too, that they seldom spend money on the little pleasures that we often enjoy in our own life.
A simple
thank you card
with
a special financial love offering
tucked in it is a gift that will truly touch their hearts!
Give Seasonal Gift Baskets As A Pastor Appreciation Gift
What is neat is that a pastor appreciation gift basket can be given in every season throughout the year.
Let me emphasize again that the seasonal gift baskets are theme based, decorated to reflect the various seasonal themes.
Gift baskets are best described as gifts that keeps on giving. You see, there are various items included such as cheeses or fruit, perhaps gourmet coffees and teas, and these can be enjoyed over long periods of time.
Gift Basket Gifts Have Something For Everyone
Gift baskets are usually loaded with number of small items collected together to make a very enjoyable pastor appreciation gift for the entire family.
Gift baskets have variety of items sure to please the various taste buds of the family. Each person in the family will find a favorite item, unique to their own likes.